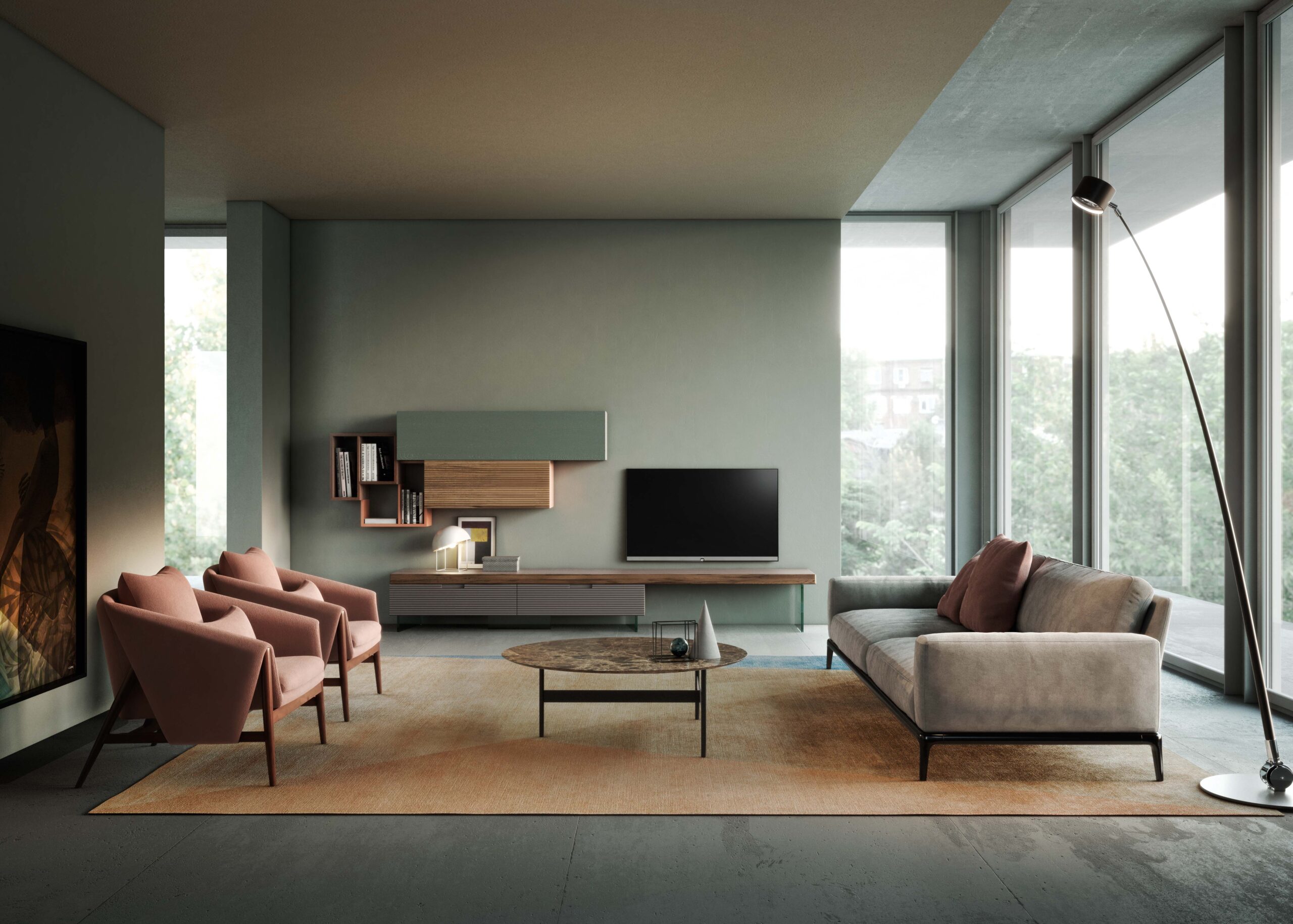 The living room according to Devina Nais
Devina Nais proposals take inspiration from the essence of the most noble raw material: wood.
It both respects the romanticism of tradition and the hazard of innovation, creating new design trends combining materials, techniques, and shapes which enhance the engaging power of nature.
Everything originates from wood. The projects of our tables were developed around their knots.
Following its lines, we create concepts of an unforgettable design.
Impressively raw or finely moulded, wooden tops in solid oak have, with their character, an influence on any space, both professional or private.
Union with iron enhances the natural strength and craftsmanship of Devina Nais.
A brave contrast with glass represents a challenge to the ordinary schemes and it can satisfy the most requiring tastes.
Devina Nais designers avail themselves of expertise and high quality materials.
You can recognize the expert hand of the artisan and creativity which knows how to dare and sets absolute comfort as unique limit also for chair collection.
The natural inhomogeneity of the selected skins lies on sinuous shapes of unique pieces of furniture, combining with the excellence of the craftsmanship.
In this way perfect sofas and armchairs are created in order to welcome you with incomparable style and comfort.
The sideboards designed by Devina Nais bring new life to the tradition of wooden furniture, introducing revolutionary concepts. The furnishing accessories become the undisputed protagonists of each space, thanks to a stylistic innovation in the choice of lines, details and colors that can but strike you.
Modular Living Compositions
Devina Nais collection for living area is like a journey to discover a world of design which is all to enjoy.
Designed to bring class and creativity in your homes, and characterized by the skillful manufacture, it offers endless configuration possibilities. For any customized furnishing project.